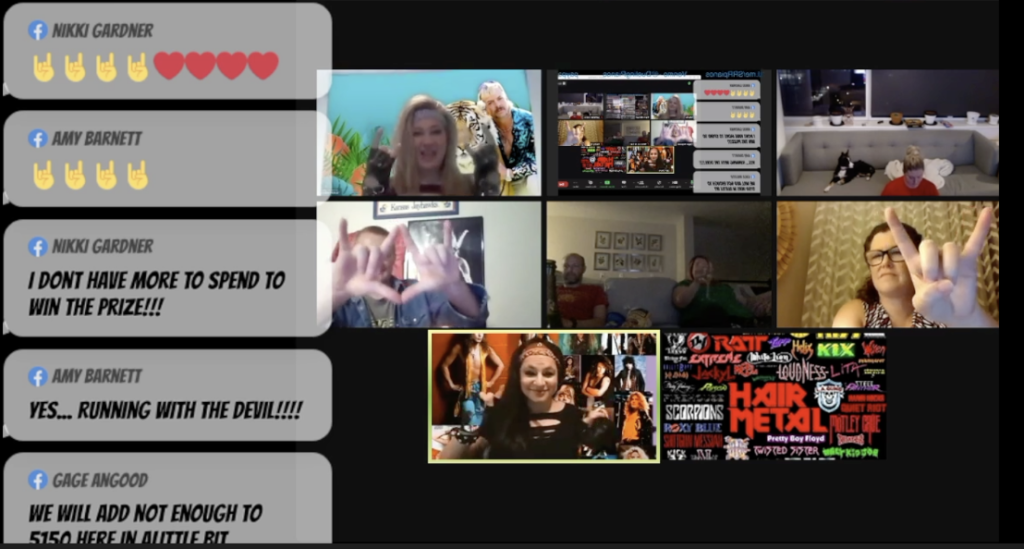 If you've made it to 2021, and looking to liven up your entertainment options – try a Dueling Pianos Livestream for your next event!

It's fully interactive, with an all-request structure that allows your guests to request their favorite songs in real-time. And, they can participate actively in the show, rather than just spectate. If you want, your guests can even be onscreen WITH our performers, making them the stars of the show!
Everyone at the show can chat with our performers, and with each other, just as if we all shared the same physical show-space. And there's MORE.
Not just music, but comedy, games, roasts, toasts, contests…all 100% customizable for your needs.
Dueling Pianos fits corporate functions, client promotions, family celebrations, social occasions, and events of all sizes. From 2 to 2000, our performers make every guest, every client and event party unique.
Our song base is virtually UNLIMITED, with tunes spanning rock, pop, country, R&B, Motown, hairbands, boy bands, disco, dance music, and anything else you can think of.
Alongside traditional Dueling Pianos livestream shows, we offer many other events. Perhaps our proprietary Piano Bingo games, fusing the interactive nature of our piano bar shows, and the competitive fun of BINGO, is a fun change of pace from the usual icebreaker games.
Or perhaps you'll like our Name That Tune game show. It's a game show which mixes name-that-tune with lyric quizzes, trivia questions, and live performers for the ULTIMATE music challenge!
In addition to running MORE livestream shows than any other piano entertainment companies, we also maintain a robust schedule of weekly public shows. Check our calendar here!
Watch a sample of our virtual Dueling Pianos show here!