What Is Dueling Pianos?
Dueling Pianos is an all-request, rock-and-roll party where YOU pick the playlist!
Dueling Pianos is two of the top piano entertainers, mixing music, comedy and audience interaction in a singalong, laugh-along, dance-along show!
Dueling Pianos is everything from Billy Joel to Bon Jovi, Britney Spears to Bruno Mars!
Nothing is off-limits from pop, rock, country, hip-hop, hairbands, disco, punk rock, standards, showtunes – if you can hum it, we can do it!
Dueling Pianos is a concert, comedy show and cabaret -all rolled into one!
Check our our YouTube videos, or follow us on Twitter, Instagram and Facebook for a taste of what Shake Rattle & Roll can do!
Whether 2,000 guests or just 2 – We have the right party for YOU!
About Mark Weiser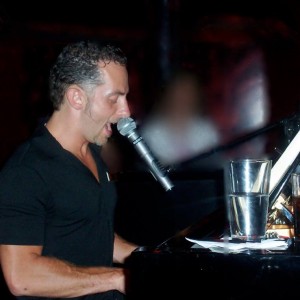 Fresh from Fox's "Don't Forget The Lyrics", where he remains the all-time champion, Mark Weiser brings the party to every performance! Now with more than thirty years as an entertainer, your event's in great hands. In fact, Mark has been playing dueling piano shows for sold-out venues right in the heart of NYC since '07.
Currently, Mark Weiser runs weekly dueling pianos shows at Rattle & Hum West in Times Square NYC, and more than FIFTY other regional and national venues annually. And for four years, Mark Weiser performed as the highest-grossing piano entertainer on Carnival Cruise Lines.
With a song list that runs to the thousands, and an artist selection of thousands of performers, just try and stump him! From all eras, whether rock, pop, country, hip-hop, hairbands, motown, showtunes or standards, everyone's favorite tunes are at Mark's fingertips.